Undoubtedly the most anticipated meal of the year, the Christmas feast is a dazzling array of flavour, colour, texture and deliciousness! Whether the star of the show is turkey, ham or even a nut-roast, the accompanying side dishes make for a meal worth remembering.
From traditional carrots and parsnips to nutty celeriac, sweet squash and Jerusalem artichokes full of umami flavour; take your festive feast to the next level with these show-stopping vegetable dishes! Better yet, these recipes are prep-friendly, so you can get ahead of cooking stresses and easily freeze or prepare in advance.
Don't forget to add essential seasonal veggies, dairy and household items to your next delivery and let us take the added stress out of Christmas!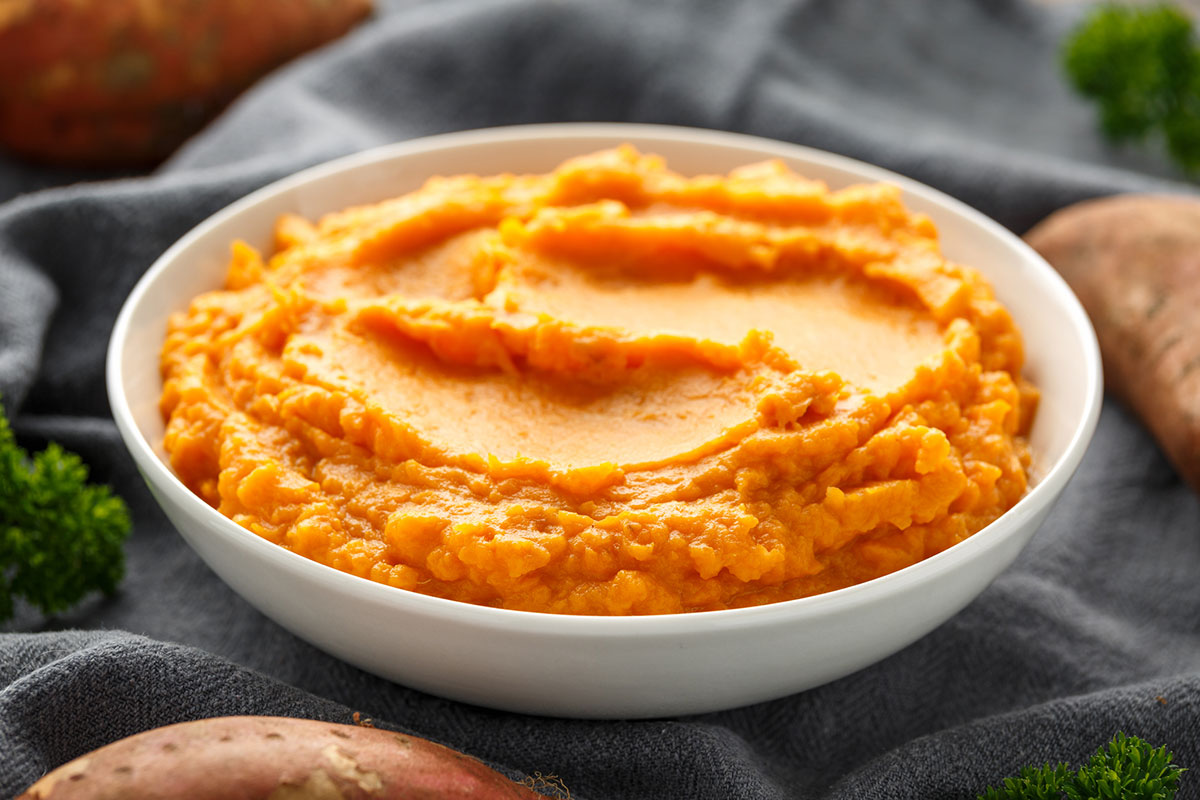 Carrot & Sweet Potato Puree
Rich, indulgent and smooth – this puree tastes like sweet heaven and makes carrots feel that bit more special. It's also great warmed through the next day with cold cuts and leftover nibbles plus, it freezes well for a weekend treat!
900g sweet potatoes
450g carrots
600ml water
1 tbsp sugar
170g butter
220g crème fraiche
½ tsp fresh nutmeg
Pinch of cayenne pepper
Seasoning
Scrub and prick the potatoes before cooking in the middle of the oven on a high heat for around one hour (or until fork tender). Meanwhile, peel and chop the carrots and add to a pan with the water, sugar, a knob of butter and seasoning. Bring to the boil then reduce and cook uncovered for 30 minutes or until tender and the water has mostly evaporated. Do add more water if necessary. Now combine the carrots, flesh from the cooked sweet potatoes, butter and crème fraiche in a blender, a blitz until creamy smooth. Add the nutmeg, optional cayenne pepper and season well to taste. Serve warmed through and enjoy!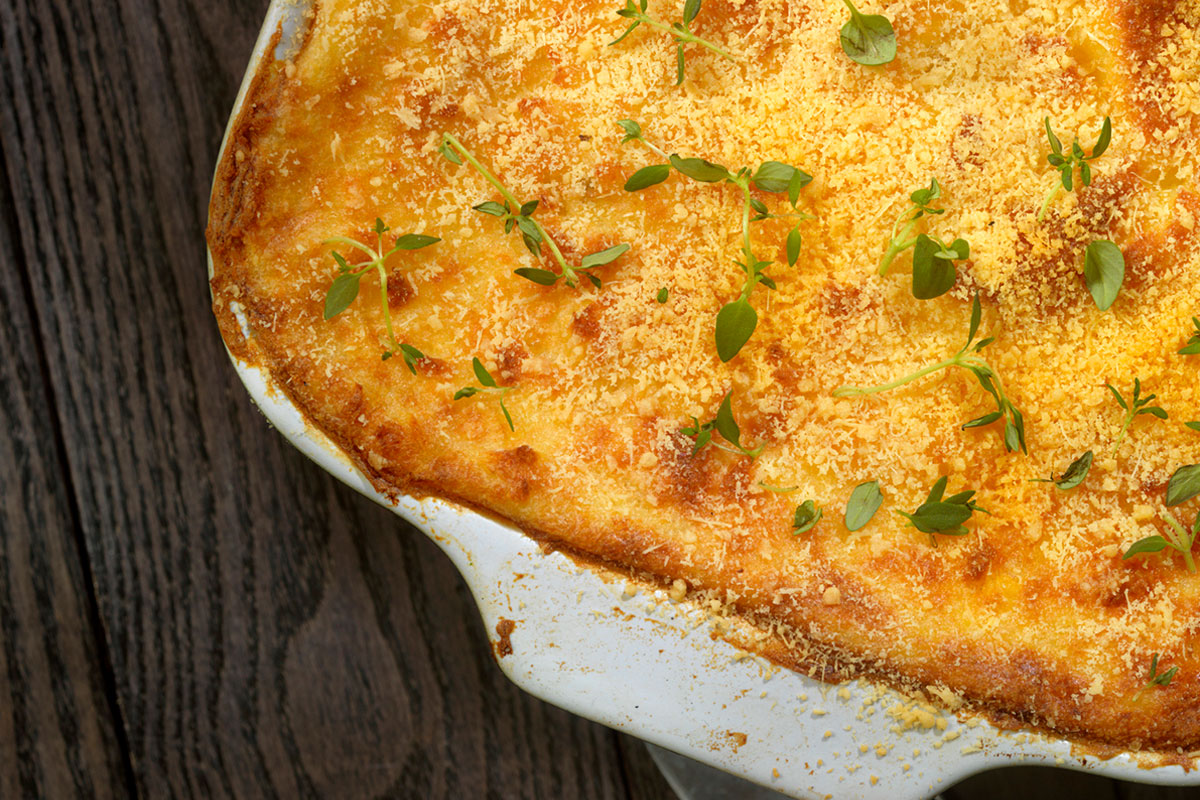 Baked Parsnip & Celeriac
Fancy up your parsnips and pair with subtle celeriac for a crisp and nutty side that's bursting with flavour! Make and freeze the filling up to a month before, defrosting in the fridge overnight before topping with the breadcrumbs.
600g parsnips
1kg large celeriac
30g butter
100ml double cream
1 tsp wholegrain mustard
Handful of fresh sage leaves
Grating of nutmeg
80g breadcrumbs
60g grated parmesan
Optional sprinkle of caraway seeds
Handful of flaked almonds
Glug of olive oil
Chopped fresh parsley
Peel and slice the parsnips into cubes or chunks of equal size remembering to remove the woody core. Prepare the celeriac by peeling and cubing in the same way, then add the vegetables to a pan of boiling salted water for 10 minutes.  Drain then mash with the butter and cream adding seasoning, herbs and a grating of nutmeg to taste. Spoon into an ovenproof dish. Mix together the breadcrumbs, parmesan, almonds and caraway seeds in a bowl then sprinkle over the mash, adding a glug of olive oil across the top. Bake for 30-40 minutes until crisp and golden. Sprinkle with fresh parsley to serve.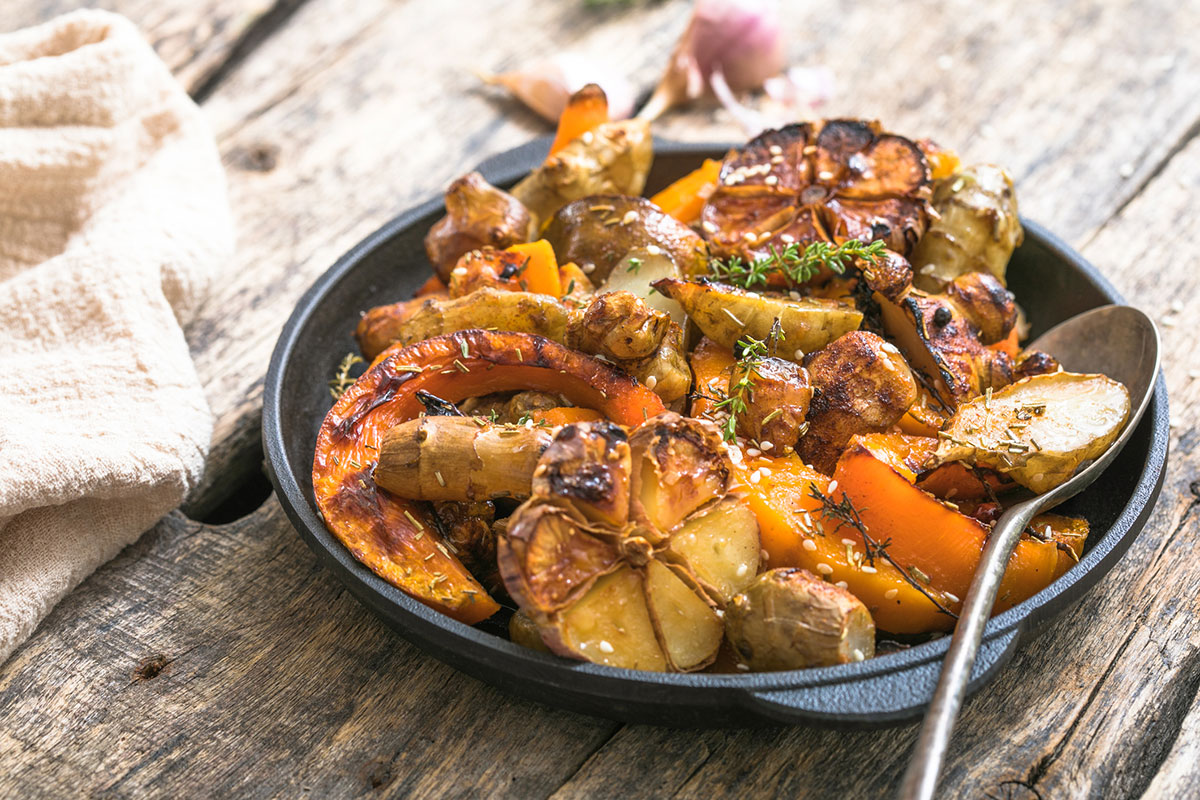 Roasted Winter Squash & Jerusalem Artichokes
Sweet, nutty and earthy – Jerusalem artichokes are a real festive treat thanks to their delicious hearty flavour. Imagine crossing a globe artichoke with the best roast potato you've ever eaten! Roast with sweet squash and fragrant herbs for a great veggie side dish!
800g Jerusalem artichokes
600g butternut or winter squash
1 bulb of garlic
1 tbsp fresh or dried rosemary
1 tbsp fresh or dried thyme
3 tbsp oil
Scattering of sesame seeds
Seasoning
Start by peeling your artichokes or if you prefer the earthy taste, soak and then scrub the skins to remove any dirt. Halve or quarter the larger chokes then throw into a roasting tin. Prepare your squash in the same way, removing the seeds and cutting into wedges or chunks. Slice your garlic bulb, nestling between your veggies then toss with oil, thyme, rosemary and seasoning. Roast in the oven on a medium-high heat until knife tender and crisp on the outside, and the sweet garlic slides out of the skin. Dish into a large bowl before squeezing over half a lemon and a scattering of sesame seeds for crunch.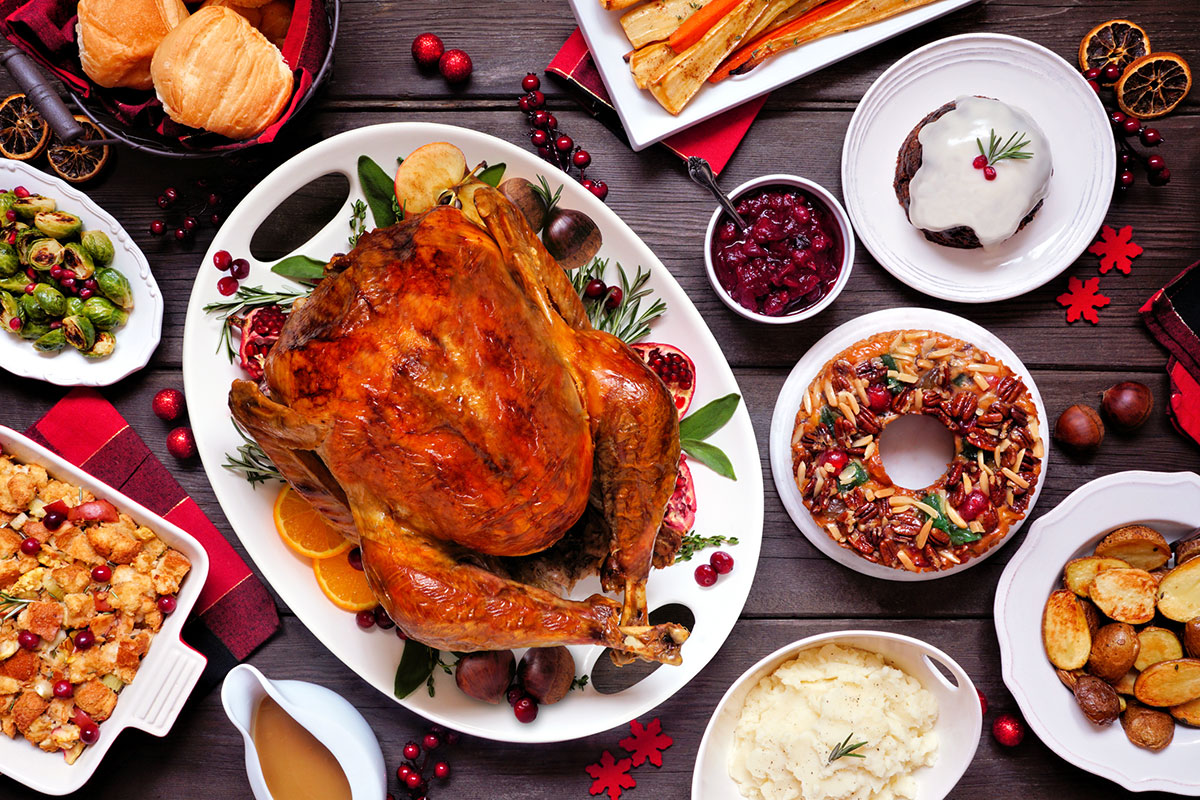 Add all the trimmings you need this Christmas and enjoy doorstep delivery from Foulgers Dairy. If you have any questions about submitting your order, please contact our customer service team on 01473 784 999.