We're delighted to announce that our website is now taking orders once again! Thank you for your patience and understanding during this incredibly busy time for the Foulgers Dairy team.
We've been very grateful for the response from the local community and your efforts to support local businesses during these unprecedented times. We will continue to work hard to ensure the safety of our employees and customers - all whilst delivering delicious dairy across the county!
Discover Tasty Treats
As well as milk, cheese, bread, and other essential items, Foulgers Dairy also stock and deliver a selection of sweet treats from The Bakehouse that you may not have spotted before! These were particularly popular with those looking for a sweet fix during the UK lockdown.
The Bakehouse range includes flapjacks, chocolate crunch, and more!
Don't Forget Father's Day!
Kevin and Julie Thorn are bee farmers producing honey and beeswax products from their hives in South West Suffolk. You may have spotted their delicious Suffolk Runny Honey and Suffolk Creamed Honey in our shop!
In celebration of Father's Day, for the Dad that has a bit of a sweet tooth, you can order a Suffolk Honey Gift Selection Box of three 138g jars with a blend of their famous Suffolk honey together with honey from the villages of Lavenham and Long Melford.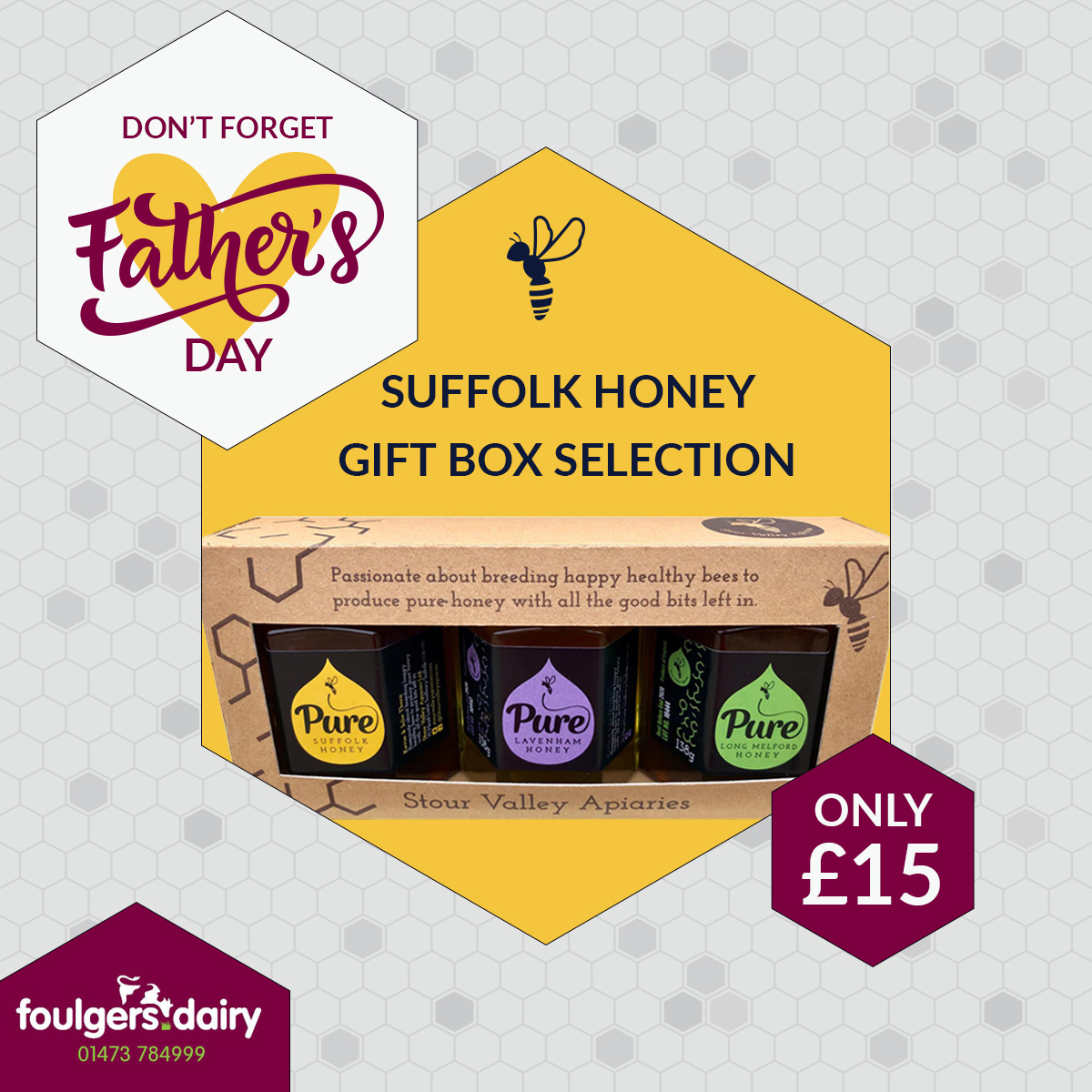 If you'd like to find out more about local delivery in your area, or discuss placing an order with Foulgers Dairy, please call our friendly team on 01473 784999.