If you've ordered from us lately you'll have noticed a few additions to our cheese section – actually more than a few! We're please to say we now stock seven mouth-watering new cheeses from the Snowdonia Cheese Company.
A family-run business, the Snowdonia Cheese Company is run by the sons of third-generation dairy farmers and have creamy, smooth flavours that will leave you wanting more.
The company are inspired by their enchanting surroundings in North Wales, with lush greenery encompassing them and the convenience of the fresh ingredients nearby which allows them to craft natural, premium cheeses.
With a superb depth of flavour and remarkable creaminess, this award-winning range of cheese has its own cult following and received prestigious awards making it a great addition to our range.
The company focus on using the finest fresh and natural ingredients and pride themselves on ensuring the highest product quality. Ingredient provenance is very important and the careful sourcing of ingredients, as well as the expert grading of their cheeses, is conducted by a small, dedicated team that bring to life the exceptional flavour experience they're known for.
 What cheeses do we stock?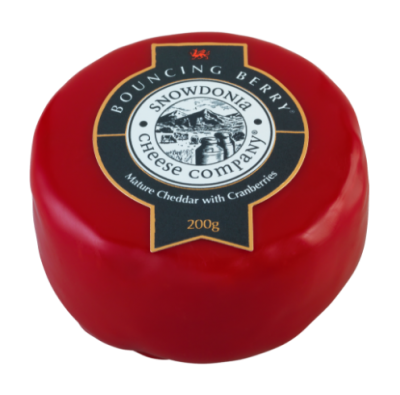 Bouncing Berry - Mature creamy Cheddar with delicious bursts of sweet cranberries.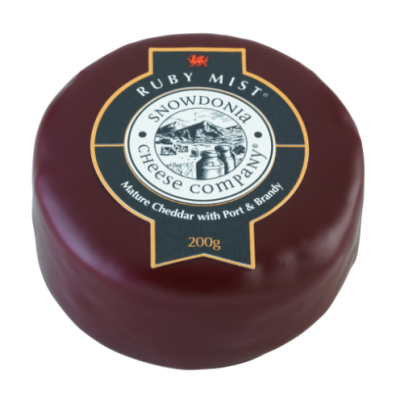 Ruby Mist – Mature Cheddar with warming notes of white port and brandy for rich, decadent flavour notes and a silky texture.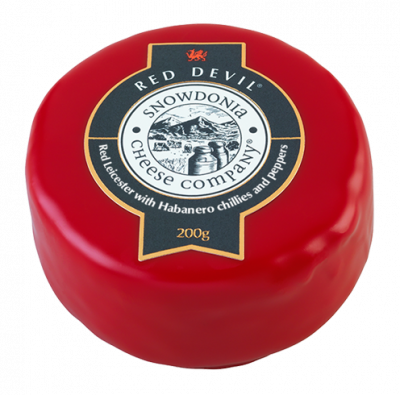 Red Devil – Savoury Red Leicester warmed with fiery Habanero chillies, peppers and spices for an intense depth of flavour.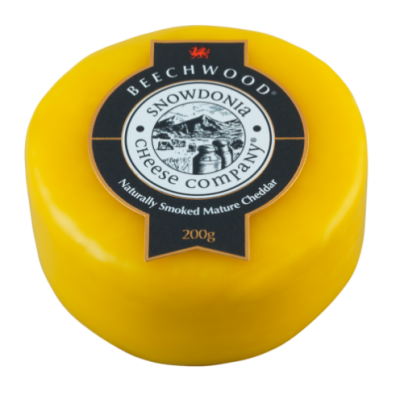 Beechwood – Mature Cheddar naturally smoked over beechwood chips for a smoky depth of flavour.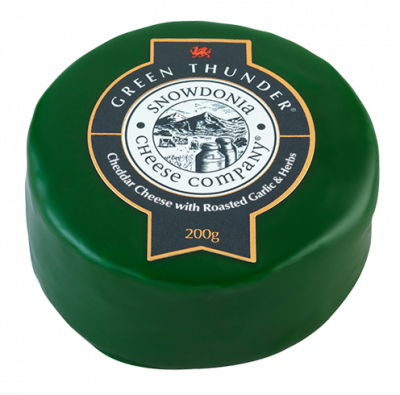 Green Thunder – Mature Cheddar with a perfect balance of rich roasted garlic and garden herbs for a delicious savoury taste and creamy texture.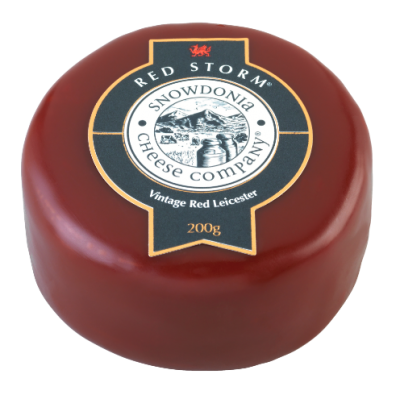 Red Storm – Vintage Red Leicester expertly aged for a complex crystalline texture and an intense flavour with notes of caramel.

Black Bomber – An award-winning extra mature Cheddar loved for its immense depth of flavour and smooth, creamy texture.
All of the Snowdonia Cheese Company cheeses are available in 200g wheels and available to order now through our Doorstep Delivery. Visit our postcode checker to see if we deliver to you.
We have two other fantastic cheese brands available. Click below to find out more.