Steamed, frothed, or foamed, hot milk is a key ingredient in many popular beverages all year round, but as the colder weather creeps in these nutrient rich drinks are the ultimate early morning or evening brew.
Although we're big fans of tea and coffee at Foulgers Dairy, we thought we'd put together a caffeine-free list of top warm milk cuppas suitable for the chilly British weather – an alternative way to enjoy your fresh morning milk delivery.
Spiced warm milk and honey
Drinking milk and honey together is a great alternative to coffee! It won't get you buzzing (excuse the pun!) like your favourite cup of coffee, but it serves as an excellent sleep remedy for those cold nights, or as a relaxing way to begin your day.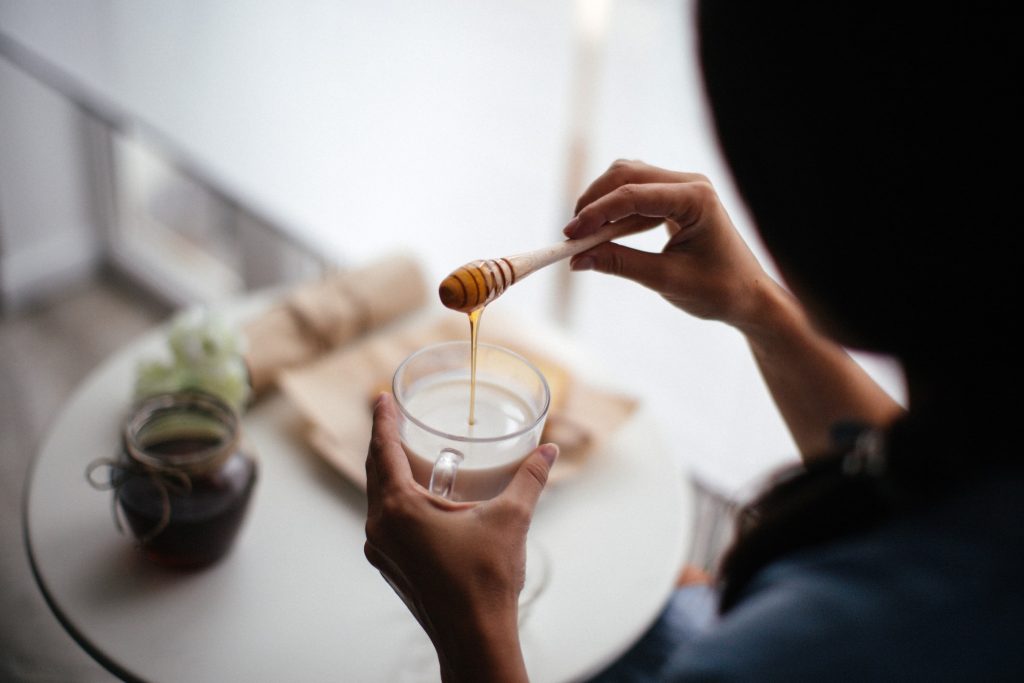 Ingredients:
470 ml whole milk
1 whole vanilla pod
1 whole cinnamon stick
4 whole cloves
2 whole cardamom
1 tbsp. Suffolk honey
Whipped cream – for topping (optional)
Ground cinnamon – for topping (optional)
Preparation:
Step 1 – Add the milk and spices into a small pot on a medium-high heat. Heat the milk, stirring, until just under boiling. Remove from the heat, cover, and let stand for about 10 minutes for the spices to infuse into the milk.
Step 2- Mix in a tablespoon of honey. Pour into 2 mugs and serve immediately. Top with whipped cream and ground cinnamon, if desired.
Source: https://butterwithasideofbread.com/hot-vanilla-milk/
Ultimate eggnog 
This special eggnog recipe serves 8, so it's perfect for those family reunions that frequently happen during this time of year. This creamy, sweet and delectable drink is the most indulgent choice for the holidays – just be sure to remove the alcohol for the little'uns!
Ingredients:
700 ml whole milk
240 ml double cream
3 cinnamon sticks
1 vanilla bean pod, split and seeds removed
1 tsp. freshly grated nutmeg, plus more for garnish
5 eggs, separated
130g granulated sugar
175 ml Bacardi Dark Rum, or bourbon
Preparation:
Step 1 – In a saucepan, combine milk, cream, cinnamon, vanilla bean, vanilla seeds, and nutmeg. Bring to the boil over a medium heat. Once boiling, remove from the heat and allow to steep.
Step 2- In a large bowl or stand mixer, beat egg yolks and sugar until combined and thick ribbons form when the whisk is lifted. Slowly whisk in the milk and continue to mix until the mixture is combined and smooth. Add bourbon or rum, and stir. Refrigerate overnight or for up to 3 days.
Step 3 – Before serving, beat the egg whites in a large bowl or stand mixer until soft peaks form. Gently fold into eggnog until combined. Serve and garnish with freshly grated nutmeg.
Source: https://www.jamieoliver.com/features/best-eggnog-recipe/
Delicious hot vanilla milk 
The finished product may look like just a regular mug of milk, but this incredibly simple beverage is quite different! A cosy drink that is bound to fill you with warmth on these dark, dreary evenings.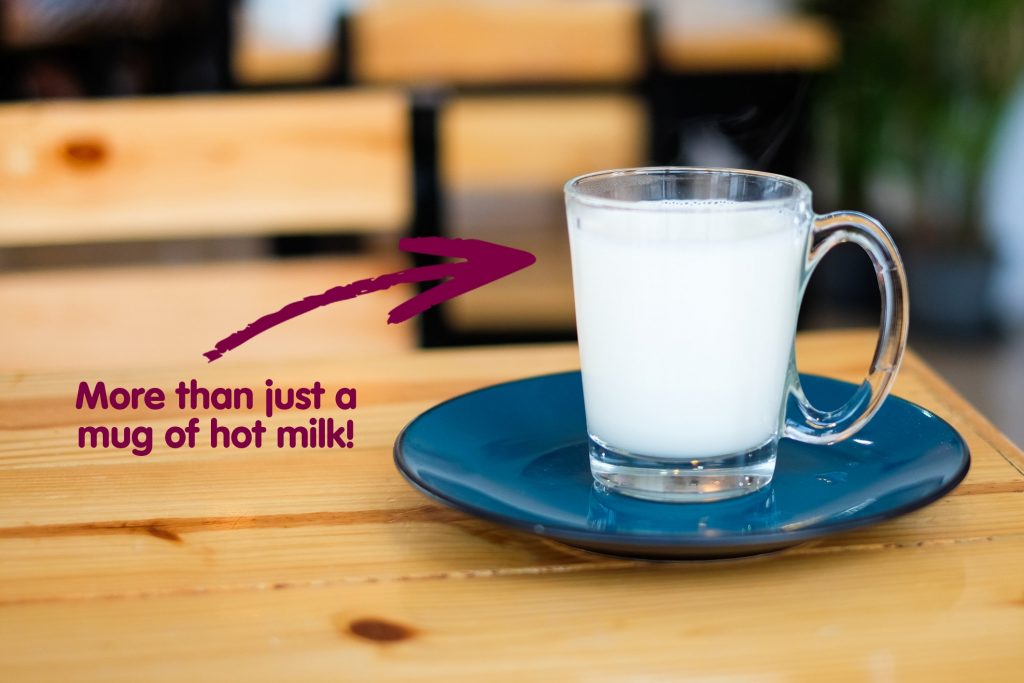 Ingredients:
240 ml whole milk
1 ½ tsp. vanilla
1 tbsp. sugar
Preparation:
Step 1 – Warm milk in the microwave or on the hob.
Step 2- Add vanilla and sugar.
Step 3 – Optional: top with whipped cream, cinnamon, or chocolate sauce!
Source: https://butterwithasideofbread.com/hot-vanilla-milk/
Add the delicious, fresh milk you need to complete your hot beverages to your doorstep delivery from Foulgers Dairy today. If you have any questions about submitted your order, please contact our customer service team on 01473 784999.