In the last few months we've introduced several new cheese producers to our online shop and while you may be familiar with the Snowdonia Cheese Company from our recent blog, you might not be familiar with two of our other fantastic cheese suppliers.
Highland Fine Cheeses
Highland Fine Cheeses started with Reggie and Susannah Stone and their micro dairy in the Highlands, consisting of just 14 Dairy Shorthorn cows and bull called Geordie.
Having produced cheese since the 1950s, Highland Fine Cheeses was actually created purely by accident after Reggie complained that no one made 'Crowdie' anymore.
For those not in the know, Crowdie is where spare milk would set and form a curd. This was then scrambled (like eggs) and hung up in a muslin to drain the whey. Add some salt and you have a simple preserved milk!
The pair set about making Crowdie and made a little more than intended – 10 gallons in fact. From there, the company have gone on to produce award-winning artisan cheeses loved by many. Today the company is run by their son Rory and they focus on mould ripened cheese with brie, blue and washed rind styles.
Why not try it for yourself?
Butter cream icing on the nose; voluptuous maturity on the palate.
More complex than most Blues with bold cracks and streaks, this creamy, juicy cheese yields to the touch and fills the mouth with a delightfully fudgy texture, finishing on balanced notes of salt and steel. You need nothing more than a simple cracker or chunk of crusty loaf.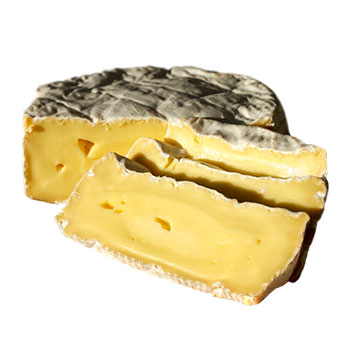 Edible white rind, rich creamy paste with mild mushroom and grass undertones and a silky texture that melts in your mouth when ripe.
Named after the Glen of Tranquillity, this classic-style Brie is a dream on a cheese board or baked in the oven.
Barber's Farmhouse
In 1833, Daniel Barber began making cheese on his Somerset farm, starting in motion an almost 190-year legacy, which has seen six generations of Barbers take on the task of cheese making.
Their award-winning cheese is now manufactured on the Barber's 3,000-acre farm, with more than 2,500 cows. The family-run business is determined to keep authentic Cheddar-making alive and use traditional techniques paired with innovation.
The farmers use age-old 'Cheddaring' methods to ensure they produce the best cheese and are committed to looking after the land, animals and surroundings as the better the environment, the better cheese they produce!
Want to try Barber's Farmhouse cheese for yourself?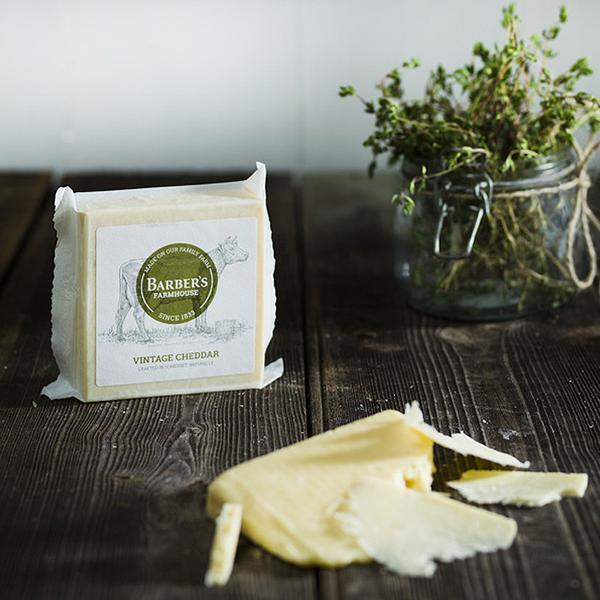 Barber's Farmhouse Vintage Cheddar is one of the only cheddars in the world with PDO-accreditation. Made with traditional starter cultures, West Country milk and using age-old methods, it's typically matured for 18 months.
Robust and powerfully rich with a firm to brittle body that retains a smooth and creamy texture.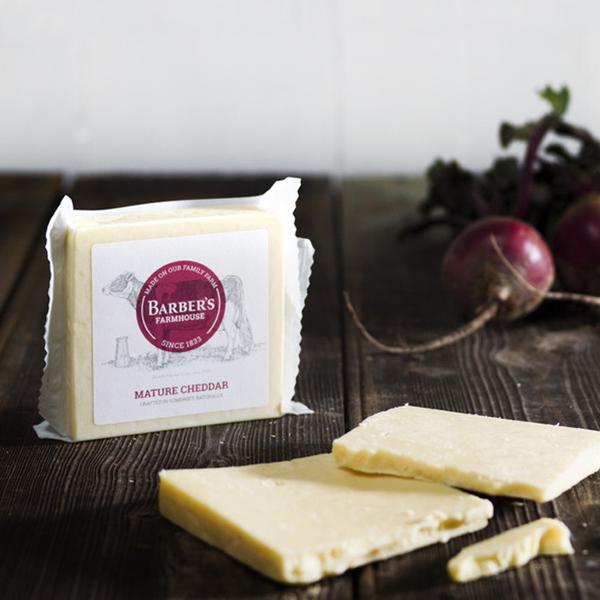 Made with traditional starter cultures, West Country milk and using age-old methods, Barber's Farmhouse Mature Cheddar has PDO status. Typically matured for up to 12 months, it's less intense than our vintage cheeses but still full of the flavour and character of traditional farmhouse cheddar.
A rounded balance and rich flavour with a firm yet creamy texture.
Have we got your mouth-watering for a large slice of cheese? Add these tasty cheeses to your next Doorstep Deliveryand let us know how you found these artisan cheeses.
Order:
Barber's Farmhouse Mature
Barber's Farmhouse Vintage
Highland Fine Cheese Morangie Brie
Highland Fine Cheese Strathdon Blue
Sources:
Barber's Farmhouse Cheese: www.barbers.co.uk
Highland Fine Cheeses: www.hf-cheeses.com